Audio commentary translation
Ikuhara really likes this moment and paid a lot of attention to it and even recreated it during recording lol . Like, he performed that same towel slapping action during the recording session, in front of all the seiyuu to give them an idea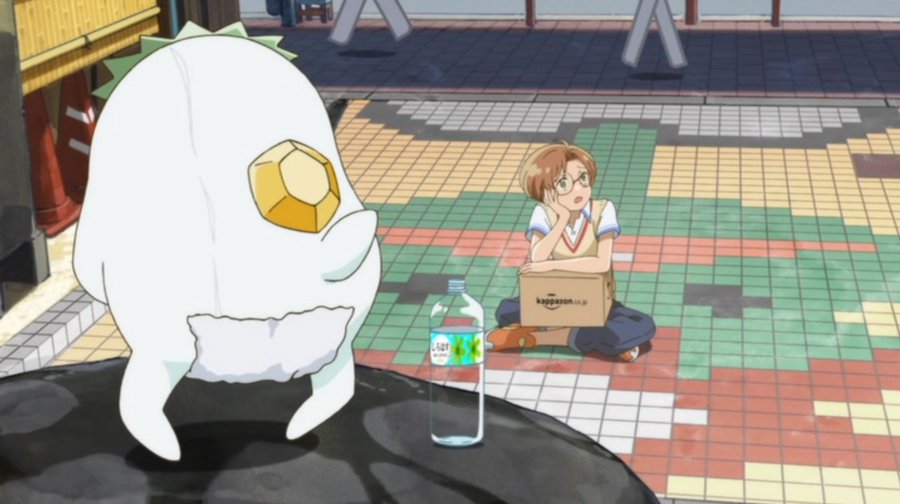 Ikuhara: This is ReoMabu's first appearance in episode 2 I will never be over the fact that he refers to the characters with the ship name, creators never do that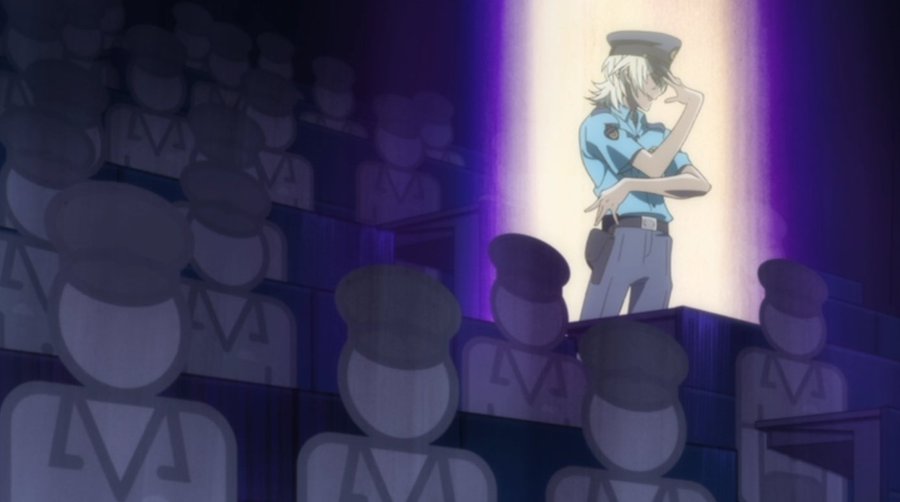 Horie Shun then recalled how during the recording, the animation wasn't finished yet so instead Ikuhara played them a video of Kawausoiya danced by two dancers in cop cosplays, complete with the shirt-ripping part and he always thought "woah, what IS this"
Also Ikuhara said that type of dance is called "vogue style"
Oh, this one's big: Ikuhara talks about a scene they wanted to feature in ep 1 but had to cut in the end. It features Enta's grandma, when she was young and looked just like Enta, wearing a kimono, taking a photo by Azuma bridge, and a kappa can be seen in the river in the photo.
They also wanted to feature Enta's sister when she was young, wearing glasses and looking just like Enta, in an identical photo as their grandma. The joke was that the entire family has the same face lol. Horie: Otone is pretty so does that mean Enta if he took of his glasses? Ikuhara: He would would also be good-looking
Horie asked "what was up with the box zombie's fetish?" and Ikuhara was like "didn't you ever feel the need to get into a box as a kid?" and went to say that he didn't have his own room growing up so sitting in/under a box made him feel like he had some privacy.
Horie: I wish Kazuki returned Enta's feelings, but he won't… he only looks at Toi and Haruka…
Ikuhara: As we were writing the series, we wondered "WHY does Enta want to get in the way of Kazuki's and Toi's friendship so much?" Yes, he was jealous because he and Kazuki were the Golden Duo, but why THAT much? So we figured "he loves him, thats why"
Ikuhara: And so, we decided to face that head-on, not in the usual anime way, just try writing something earnest in that regard. I thought that would be interesting and I've been wanting to try it, so Enta's character expanded from there.
Ikuhara: The part where Enta's grandma catches his miso soup and pours it back into his bowl – at first I wanted her to just drink it from her cup but the rest of the staff told me "please don't"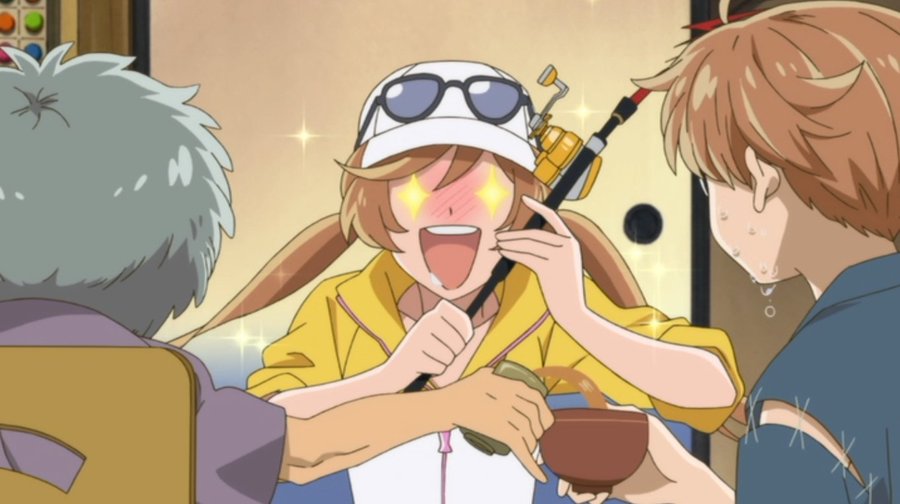 Ikuhara: At first, Enta's sister wasn't going to be a teacher at his school – the teacher was actually going to be an FBI investigator who came to Japan chasing an alien they saw in the US, and then they would see the kappa and be convinced that was the alien they saw, but at the same time they would have no idea those "aliens" are his students. And also they were going to fall in love with one of the cops, also having no idea that they too were the "evil aliens".
Kugimiya: So about how long did it take to come up with the rough story? Ikuhara: Probably about a year – we started discussing the new project about kappas right after Yuri Kuma Arashi ended. But we didnt set in Asakusa then, we just wanted it to be some small rural town, where Kappa-looking aliens suddenly appear. And the trio were primary school kids at first. But some things didn't change – like the fact the trio goes up against the cops, they're enemies of sorts. What changed things the most was when we decided to set it in Asakusa.
Ikuhara: I made Horie retake the recorder kissing about 30 times or so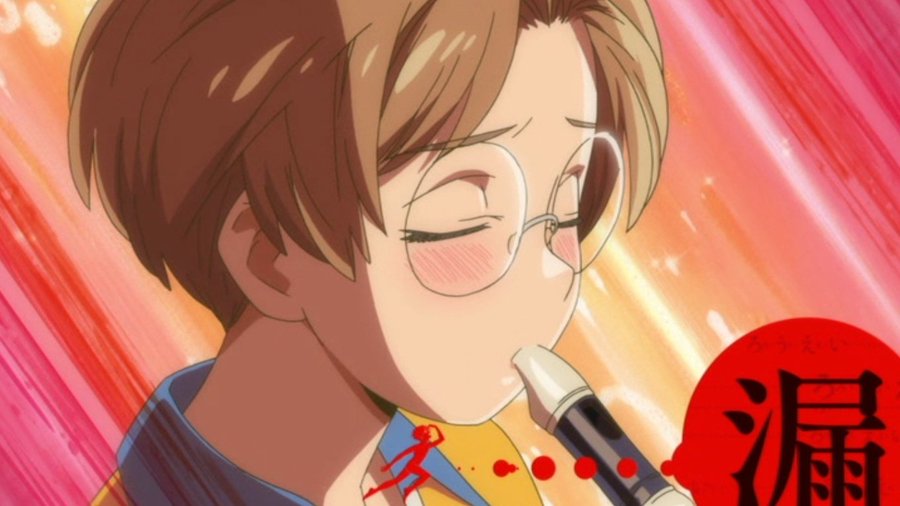 Horie: Even though Kazuki is so dumb, Enta loves him to tears… such an admirable little guy… I wish Kazuki loved him back…