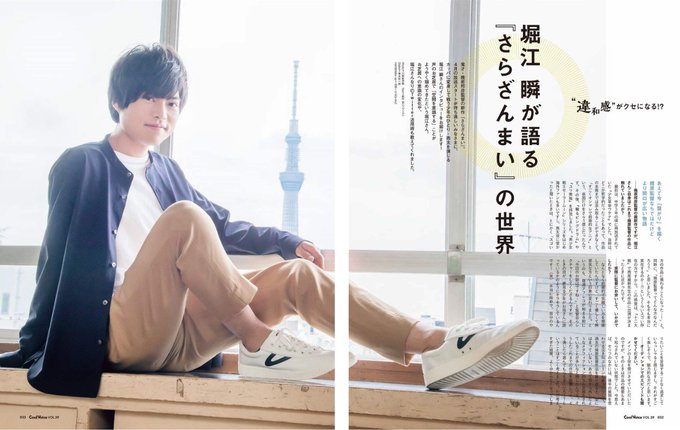 Horie:
"I imagined [Ikuhara] was avant-garde and difficult, but actually he was very gentle and innocent. Before recording each week, he would give me a lecture, but it was like a little boy telling his mother about his dreams! He's a fascinating person"
On Sarazanmai's story:
"Its very easily compared to other Ikuhara works. Particularly with episode 1's grip, the contents become very anxious about future developments.
For the first 3 eps or so the development is comedic, but a disturbing element is smoothly integrated from the beginning. For instance, the news on TV has unexpected and cruel developments.
There was a foreshadowing that made me foresee a difference in the second half. It's like "discomfort." It becomes a very unusual work. Also, one of the concepts is "connection," but it is ironic and timely to a modern society where real connections are scarce."
On the character relationships:
"Human relationships have complex feelings. For example, the scenes with Enta, Toi and Kazuki together. Enta hasn't listened to Toi's heart yet, but with Kazuki in front of them, he can't talk about the complex feelings he has for Toi"
"At first glance Enta looks normal, but he is hiding an extraordinary secret(s)."